Carola Rackete forcibly acosts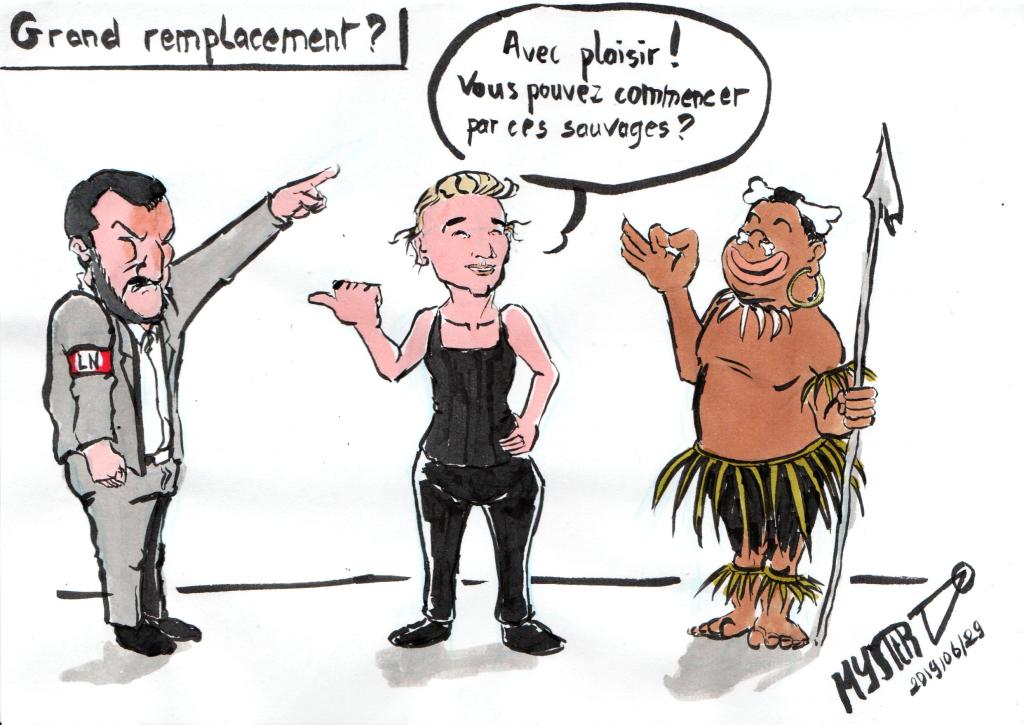 published : Jun 30, 2019, 12:00:00 AM last update : Aug 29, 2023, 4:15:26 PM
If only the "#GreatReplacement" could start by replacing the cons...
Yesterday morning, #CarolaRackete was arrested for forcibly docking the #SeaWatchIII to finally bring several dozen migrants in danger to safety after being stranded for 17 days at sea.
So, comrades terrified by these delusional theories, it's time to ask yourselves: who are the savages we should be afraid of if not the assholes who prevent us from helping humans in distress?
_____
➡️ source: http://www.seneweb.com/news/International/la-CAPILtaine-carola-rackete-heroine-pour_n_286829.html
#Drawing #Draw #Humor #Lol #Racism #Antifascism Sea-Watch #Mediterranean #Libya #Refugee #Imigration #Syria #MatteoSalvini #LigueDuNord