Mysterty, Dreadpan
Artist, therefore engaged. I'm offbeat, in the moon or even borderline idealistic, but I cook.

Your world is weird seen from my universe. Come take a look. Be careful, you are entering a NON SUBTLE space, you risk feeling pinched very hard!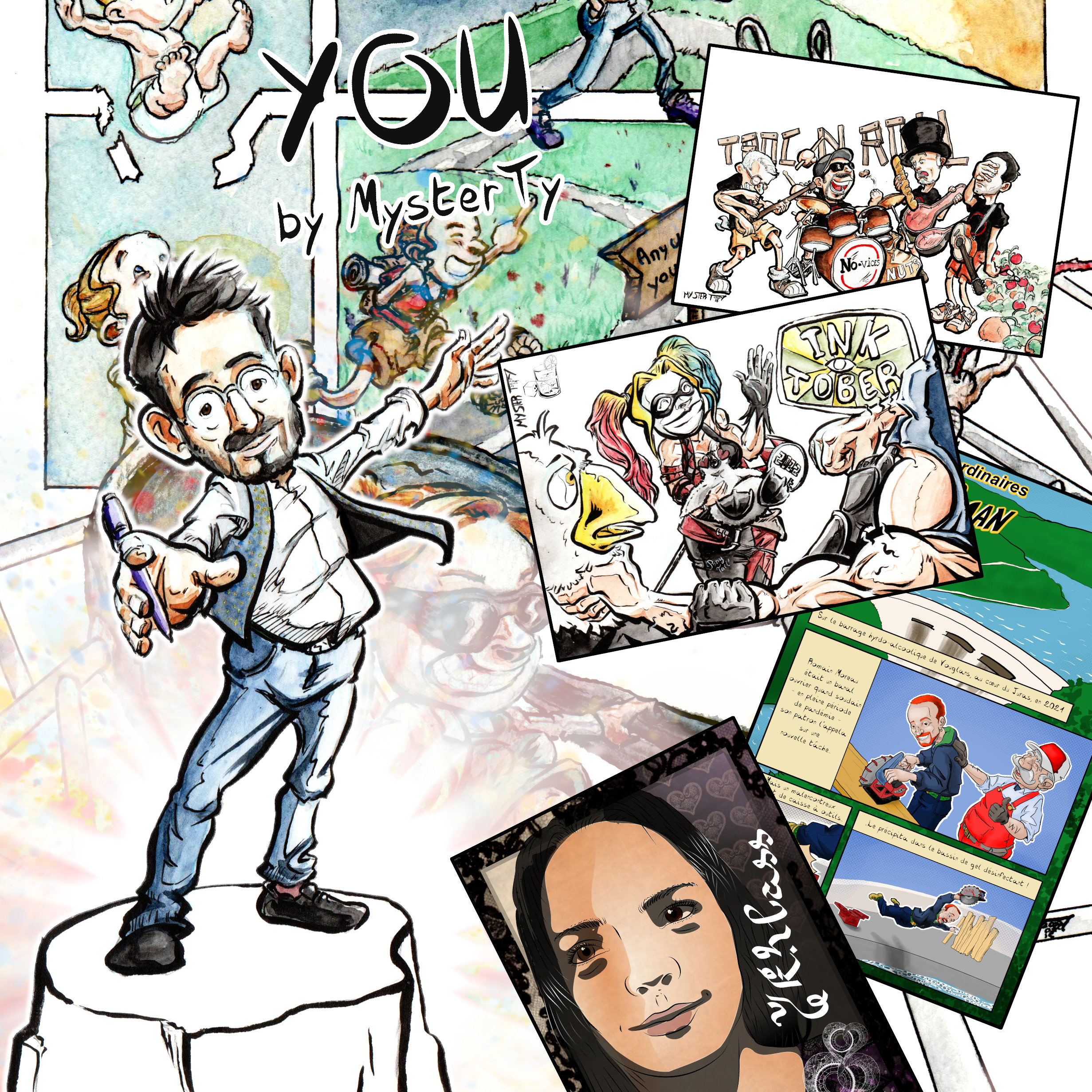 Artist, Author, Illustrator
Passionate about drawing since childhood, find my work and my universe. Academic or stylized. Traditional or digital. Watercolor or alcohol markers. Raster or vector. The important thing is above all to tell a story with each drawing.
For me, beyond technique, the most important thing is humor and the construction of the image. This site is a testimony of what I do and my evolution over the years.
I've done an illustrated book before and if you like pirates, fairies and fantasy you might enjoy the comic I'm working on.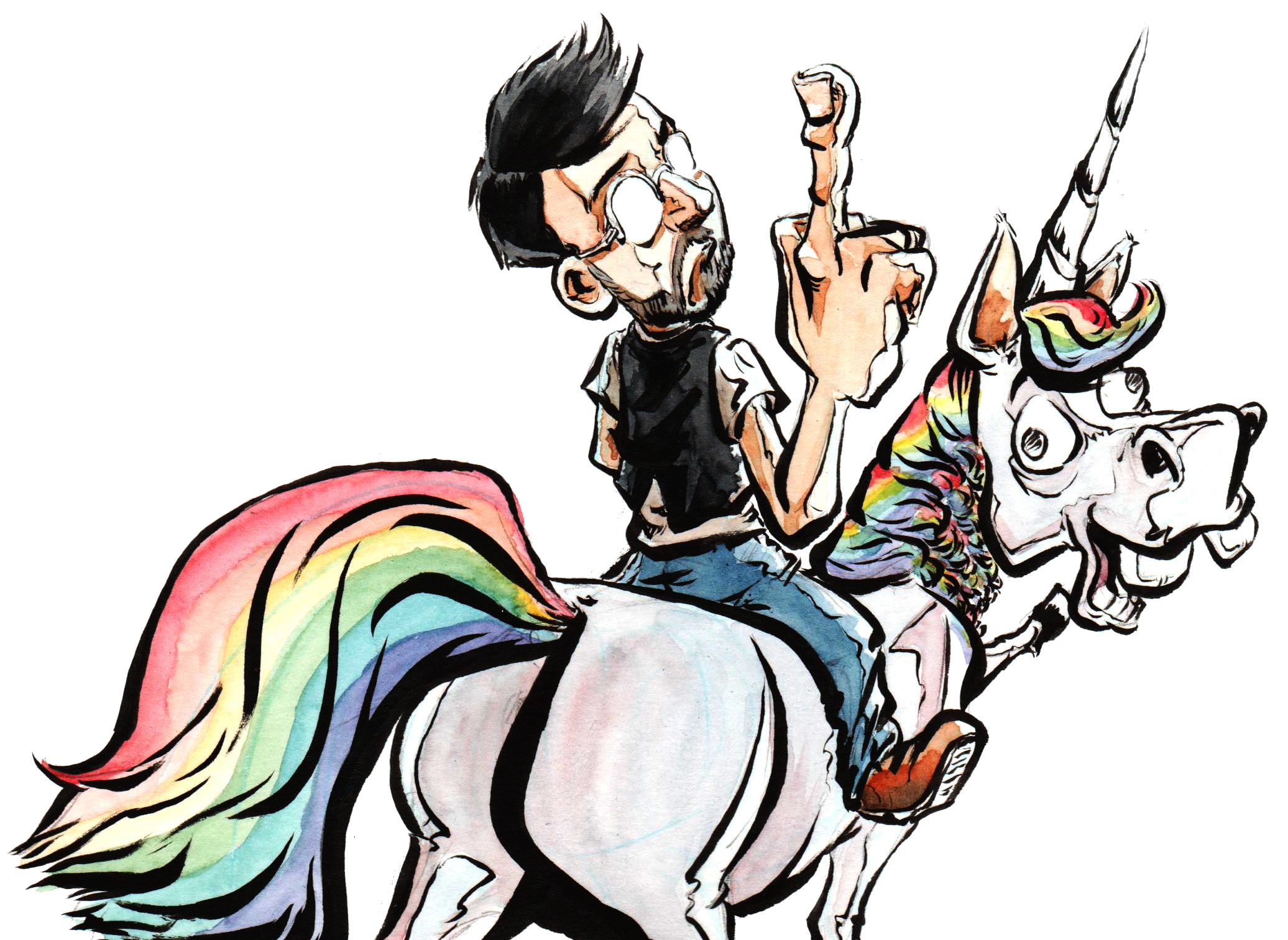 Cartoonist, satirist and activist
We no longer have time to take tweezers. The old and the bourgeois have taken full advantage and are leaving the deluge to us. Global warming, pandemic, and hate, that's what I want to fight.
The extreme right is fortified by different ideologies that I try to denounce through my images. I depict the actuality of your world. And it makes you cringe, not laughing.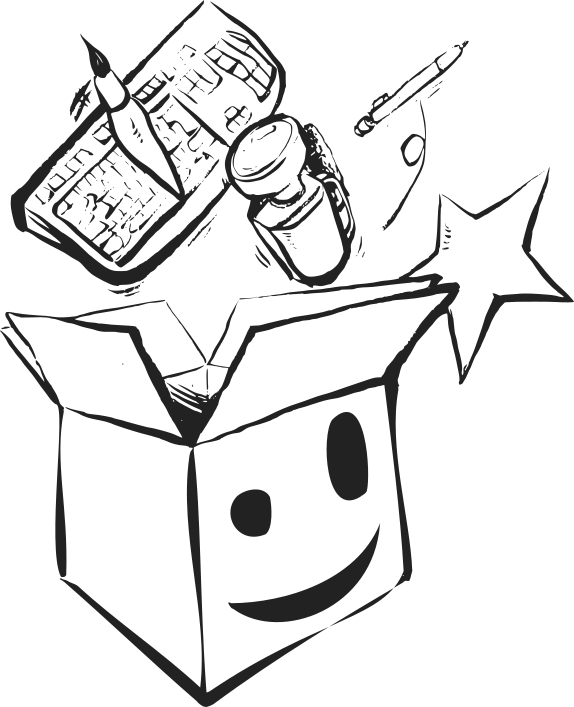 Web designer, graphic designer
Because "your little drawings aren't a real job", I finally did some computer training. And since I was a good boy and that was just as well, I pushed to a master 2, computer applications and management.
I then worked for fifteen years in the business of communication and web development.
I created some websites and I try to put this knowledge at the service of the causes I defend. From the creation of the visual identity to the integration on the Internet and the declination of the graphic charter on the various com media (flyers, social networks, business cards, ...), I am fullstack. So, if you have a company that respects my values or an association, maybe we can do something together.