Mermay 2019 - #30 Free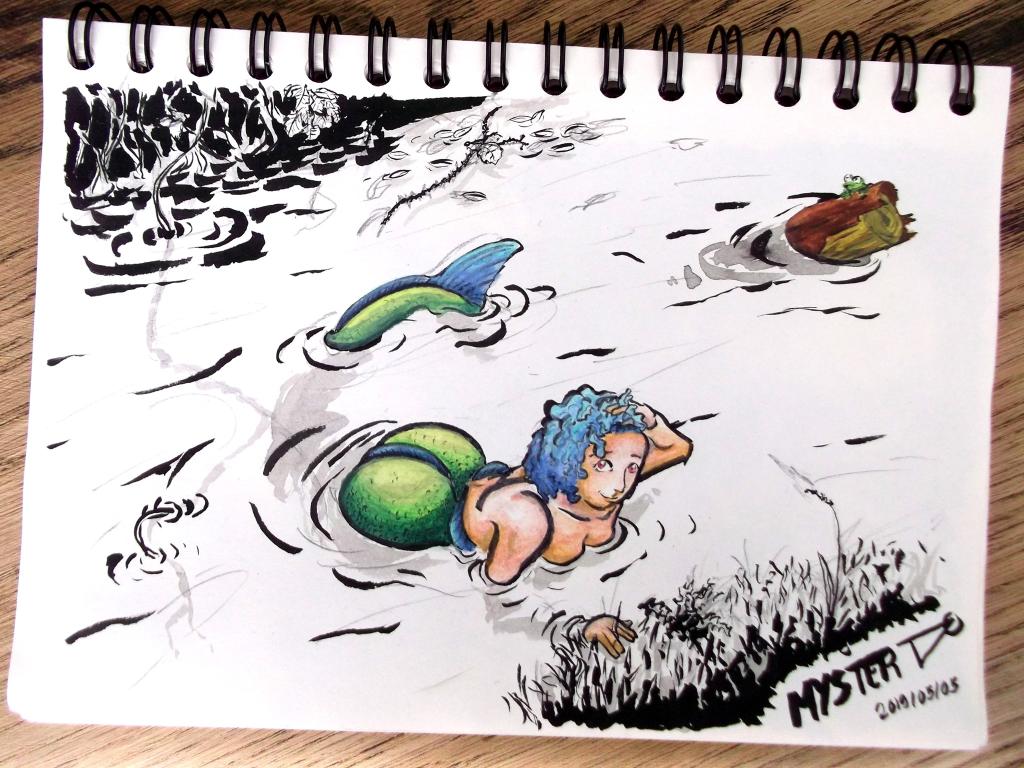 published : Jun 5, 2019, 12:00:00 AM last update : Aug 28, 2023, 5:07:12 PM
This concludes this #Mermay2019.
A very rich month where I would not have managed to complete all my projects. I won't have covered 6 of the topics from the list chosen for this #WebChallenge, but that's at least the one I actually started with.
I made this drawing during the Drink and Draw La Rochelle in May (don't hesitate to join us for the next one ;) ).
I don't know if I will do it again next year. It requires a huge investment and it forces you to link all the themes to the sea and to femininity, or almost.
On the other hand, count on me to participate in #Incktober2019, always in #PolitInktober mode.
_______
➡️ source: https://www.instagram.com/p/Bw2XUUlBDdJ/
#Draw #Drawing