The demonstrations pass the relay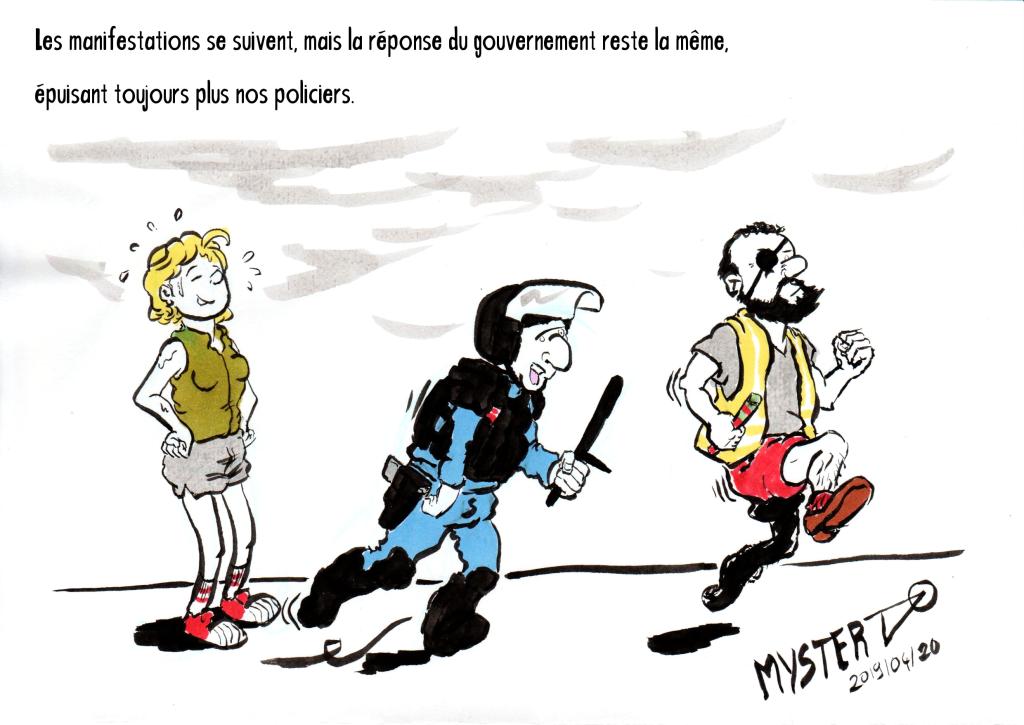 published : Apr 21, 2019, 12:00:00 AM last update : May 9, 2023, 3:44:49 PM
On Friday, 2000 demonstrators for the climate and the living blocked the republic of polluters.
Saturday, it was the turn of the Yellow Vests to take over to shout their anger against the inequalities which are growing ever faster.
And for weeks, months, years, the government's response has remained the same: send the police, at the cost of their exhaustion.
#RepubliqueDesPollueurs #OnEstPret #IlEstEncoreTemps #YellowVest #Repression #Acte23
Onestpret ANV Non-violent action COP21 Extinction Rebellion Greenpeace France