jeuxvideos-impact.com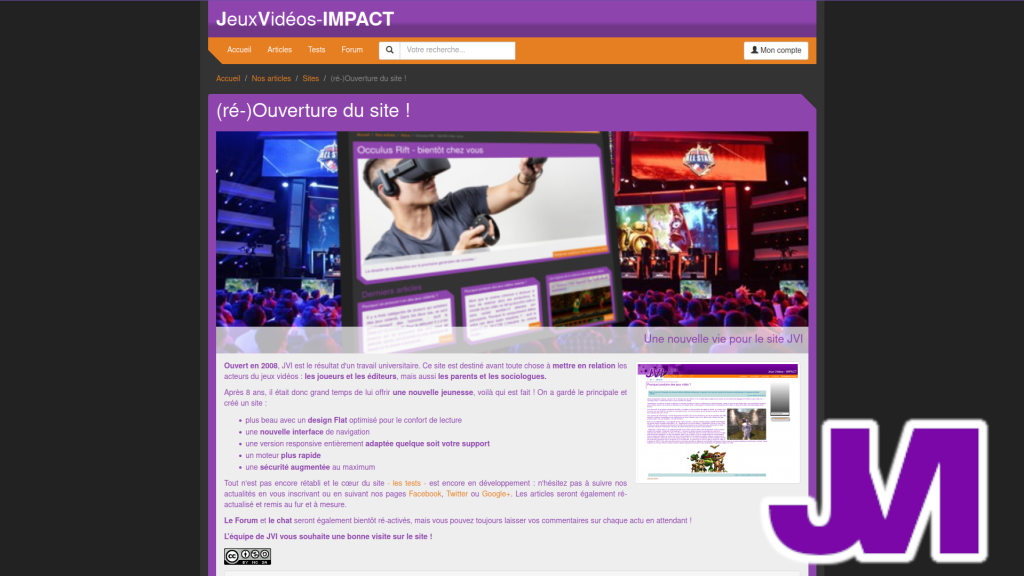 published : May 27, 2016, 12:00:00 AM last update : May 3, 2023, 1:30:10 PM
Opened in 2008, JVI is the result of university work. This site is intended above all to bring together video game players: players and publishers, but also parents and sociologists.
In 2016, it was therefore high time to give it a new lease of life, that's it! We kept the main one and created a site:
more beautiful with a Flat design optimized for reading comfort
a new navigation interface
a responsive version fully adapted whatever your medium
a faster motor
maximum security
Everything is not yet restored and the heart of the site - the tests - is still under development: do not hesitate to follow our news by subscribing or by following our Facebook, Twitter or Google+ pages. The articles will also be updated and delivered as and when.
It is above all a news site whose graphics are designed for accessibility when reading articles.